Dakota Pacific Holdings
Investment Team
The investment team is comprised of existing
managers augmented by the addition of
experienced private equity professionals.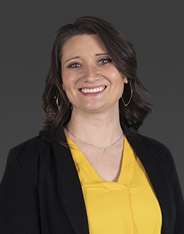 Klare Wagner
Head of Human Resources at CP Build Enterprises, CCG, & Source One
Executive support to Bradley Smith
Klare is actively involved in recruiting and retaining top talent, creating an unrivaled team culture, and supporting employee's professional goals at a number of portfolio companies. 
Before joining the JR Miller family of companies, Klare spent 12 years in hospital and clinic administration. Klare received an MBA in Management and Leadership from Western Governor's University and B.S. in Business Management from Utah State University. Klare is a Certified Professional through the Society of Human Resources (SHRM) with a Workplace Mental Health certification. 
Klare is based out of Salt Lake City and resides with her husband, Dan, and their three children.